Vladimir Putin Biography
Vladimir Putin was born in 1952 in Leningrad, U.S.S.R, and now is known as St. Peterburg, Russia. He served around 15 years in the KGB. Currently, he is the President of Russia and is the second-longest current serving European president after Alexander Lukashenko. He was also the Prime Minister from 1999 to 2000 and again from 2008 to 2012.
Vladimir Putin Wiki Profile
Born
7 October 1952
Place of Birth
Leningrad, Russia, U.S.S.R (now St. Petersburg, Russia)
Age
71 (as of 2023)
Parent(s)
Father: Vladimir Spiridonovich PutinMother: Maria Ivanovna Putina
Spouse(s)
Lyudmila Shkrebneva
Children
Maria, and Katerina
Alma mater
Saint Petersburg State University (LLB)
Saint Petersburg Mining Institute (Ph.D.)
Title / Office
President (2012-Present), Russia Prime Minister (2008-2012), Russia President (2000-2008), Russia Prime Minister (1999-2000), Russia
Political party
Independent (1991–1995; 2001–2008; 2012–present)
Other political
affiliations
People's Front (2011)
United Russia (2008–2012)
Unity (1999–2001)
Our Home – Russia (1995–1999)
CPSU (1975–1991)
Putin's Early career
Vladimir Putin studied law at Leningrad State University, where his tutor was Anatoly Sobchak, later one of the leading reform politicians of the perestroika period. Putin served 15 years as a foreign intelligence officer for the KGB (Committee for State Security), including six years in Dresden, East Germany. In 1990 he retired from active KGB service with the rank of lieutenant colonel and returned to Russia to become prorector of Leningrad State University with responsibility for the institution's external relations. Soon afterward Putin became an adviser to Sobchak, the first democratically elected mayor of St. Petersburg. He quickly won Sobchak's confidence and became known for his ability to get things done; by 1994 he had risen to the post of first deputy mayor.
In 1996 Putin moved to Moscow, where he joined the presidential staff as deputy to Pavel Borodin, the Kremlin's chief administrator. Putin grew close to fellow Leningrader Anatoly Chubais and moved up in administrative positions. In July 1998 Pres. Boris Yeltsin made Putin director of the Federal Security Service (FSB; the KGB's domestic successor), and shortly thereafter he became secretary of the influential Security Council. Yeltsin, who was searching for an heir to assume his mantle, appointed Putin prime minister in 1999.
More read: Biography of Narendra Modi
Biography of Dr. A.P.J. Abdul Kalam
Vladimir Putin as Prime Minister (2008-2012)
In March 2008, Dmitry Medvedev won the presidential election, and Putin was announced to be the chairman of the United Russia Party. Medvedev nominated Vladimir Putin as the country's Prime Minister within hours of taking office on 7 May 2008.
On 24 September 2011, at the United Russia Congress in Moscow, Medvedev officially proposed that Putin stand for the Presidency in 2012. This offer was accepted by Putin. However, on 4 March 2012, Putin was elected to a third term as the President of Russia. He resigned as United Russia chairman and handed control of the party to Medvedev. On 7 May 2012. Putin was inaugurated as President and one of his first acts after assuming office was to nominate Medvedev to serve as Prime Minister.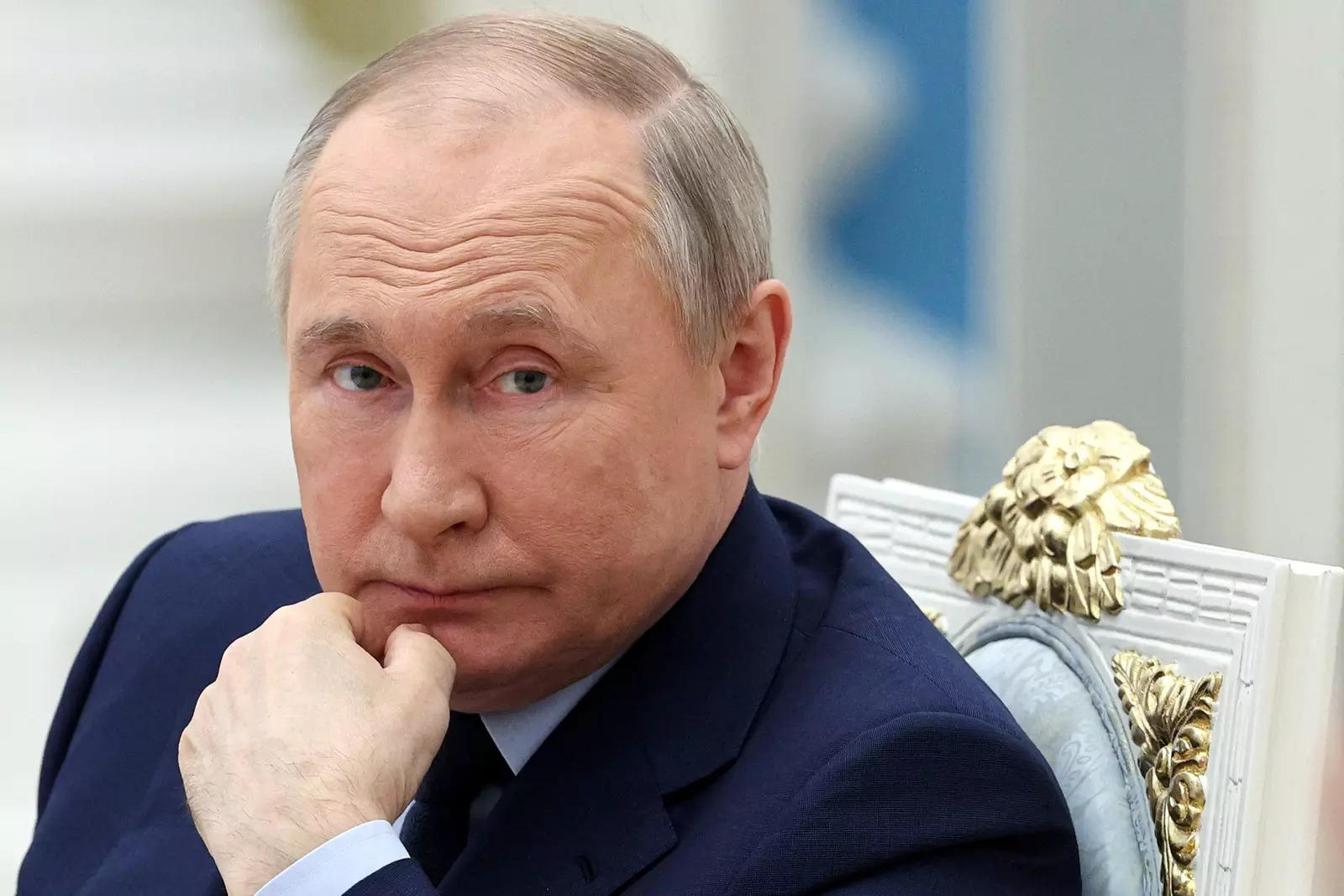 Vladimir Putin's Third Presidential Term (2012-2018)
His first year the office was characterised by a largely successful effort to stifle the protest movement. Leaders in opposition were jailed and nongovernmental organisations that received funding from abroad were labeled as "foreign agents". In June 2013, tensions with the United States flared when U.S. National Security Agency (NSA) contractor Edward Snowden sought refuge in Russia after revealing the existence of a number of secret NSA programmes.
In Russia, Snowden was allowed on the condition that, in Putin's words, he stop "bringing harm to our American partners." In August 2013, an attack of chemical weapons took place outside Damascus made the U.S the case for military intervention in the Syrian Civil War. In an editorial published in the New York Times, Putin urged restraint, and U.S and Russian officials brokered a deal in which Syria's chemical weapons supply would be destroyed.
In December 2013, Putin commemorated the 20th anniversary of the adoption of the post-Soviet Constitution and ordered the release of some 25,000 individuals from Russian prisons. Also, he granted a pardon to Mikhail Khodorkovsky who was the former head of Yuko's oil conglomerate. He was imprisoned for more than a decade.
Vladimir Putin's Fourth Presidential Term (2018-Present)
In 2018, he won the presidential election with more than 76% votes. On 7 May 2018, his fourth term began and will last until 2024. Also, on the same day, he invited Dmitry Medvedev to form a new government. He took part in the opening of the movement along the highway section of the Crimean bridge on 15 May 2018. He signed decrees on the composition of the new Government on 18 May 2018. He further announced that he would not run for president in 2024 on 25 May 2018. He opened the 21st FIFA World Cup on 14 June 2018 and it took place in Russia for the first time.
Vladimir Putin Awards & Honours
Civilian Awards presented by various countries
| | | |
| --- | --- | --- |
| Date | Country | Decoration |
| 28 May 2019 | Kazakhstan | Nursultan Nazarbayev awards Order of Yelbasy |
| 8 June 2018 | China | Order of Friendship |
| 22 November 2017 | Kyrgyzstan | Order of Manas |
| 3 October 2017 | Turkmenistan | Order "For contribution to the development of cooperation" |
| 16 October 2014 | Serbia | Order of the Republic of Serbia |
| 11 July 2014 | Cuba | Order of José Martí |
| 4 October 2013 | Monaco | Order of Saint-Charles |
| 2 April 2010 | Venezuela | Order of the Liberator |
| 10 September 2007 | UAE | Order of Zayed |
| 12 February 2007 | Saudi Arabia | Order of Abdulaziz al Saud |
| 2007 | Tajikistan | Order of Ismoili Somoni |
| 22 September 2006 | France | Légion d'honneur |
| 2004 | Kazakhstan | Order of the Golden Eagle |
| 7 March 2001 | Vietnam | Order of Ho Chi Minh |
Other awards are as follows
| | |
| --- | --- |
| 2006 | Order of Sheikh ul-Islam |
| 24 March 2011 | Order of Saint Sava |
| 15 November 2011 | Confucius Peace Prize |
| 2015 | Angel of Peace Medal |
| | |
| --- | --- |
| Year | Award/Recognition |
| 2007 | Time: Person of the Year |
| December 2007 | Expert: Person of the Year (A Russian business-oriented weekly magazine named Putin as its Person of the Year) |
| 5 October 2008 | Vladimir Putin Avenue (The capital of Russia's Republic of Chechnya, the central street of Grozny was renamed from the Victory Avenue to Vladimir Putin Avenue) |
| February 2011 | Vladimir Putin Peak (The parliament of Kyrgyzstan named a peak in Tian Shan mountains Vladimir Putin Peak) |
FAQs Related to Vladimir Putin
Where does Vladimir Putin live?
Vladimir Putin Lives In Novo-Ogaryovo, Saint Petersburg.
How many times has Vladimir Putin been married?
Vladimir Putin Married Lyudmila Shkrebnev In July 1983. They Have Two Daughters Namely Maria And Katerina. In June 2013, Putin Announced That Their Marriage Was Over.
Who is Vladimir Putin?
Currently, Vladimir Putin Is The President Of Russia And Is The Second-Longest Current Serving European President After Alexander Lukashenko. He Was Also The Prime Minister From 1999 To 2000 And Again From 2008 To 2012.