The greatest actor of the century, Amitabh Bachchan is a famous Indian film actor. He is known for his undoubted acting and his great contribution to the Indian Film Industry. Besides a famous actor, he is renowned for a dedicated film producer, television host, occasional playback singer, and former politician.
Amitabh Bachchan – Star of the Millennium
Amitabh Bachchan was born in Allahabad (Prayagraj) on October 11, 1942. His mother, Teji Bachchan, was a social activist, while his father, Harivansh Rai Bachchan, was a Hindi-speaking Kayastha Hindu poet. At first, he went by the name Inquilaab Srivastava. He eventually received the name Amitabh Bachchan. In 2003, his father passed away, and in 2007, his mother. The well-known Mr. Amitabh Bachchan attended Sherwood College in Nainital. Later, he studied at University of Delhi's Kirorimal College. He wed the performer Jaya Bhaduri. Abhishek Bachchan and Shweta Bachchan Nanda, two devoted children, followed.
Amitabh Bachchan Quotes
1."Make your own choices in light of your own wisdom."
2."Change is the nature of life but challenge is the future of life. So Challenge the changes. Never Change the Challenges. "
3.Everyone must accept that we will age and age is not always flattering
4.It's a war zone, my body and one which has been through a great deal
5."Basically I am just another actor who loves his work and this thing about age only exists in the media.
6.I don't use any techniques; I'm not trained to be an actor. I just enjoy working in films.
7.I have never really been confident about my career at any stage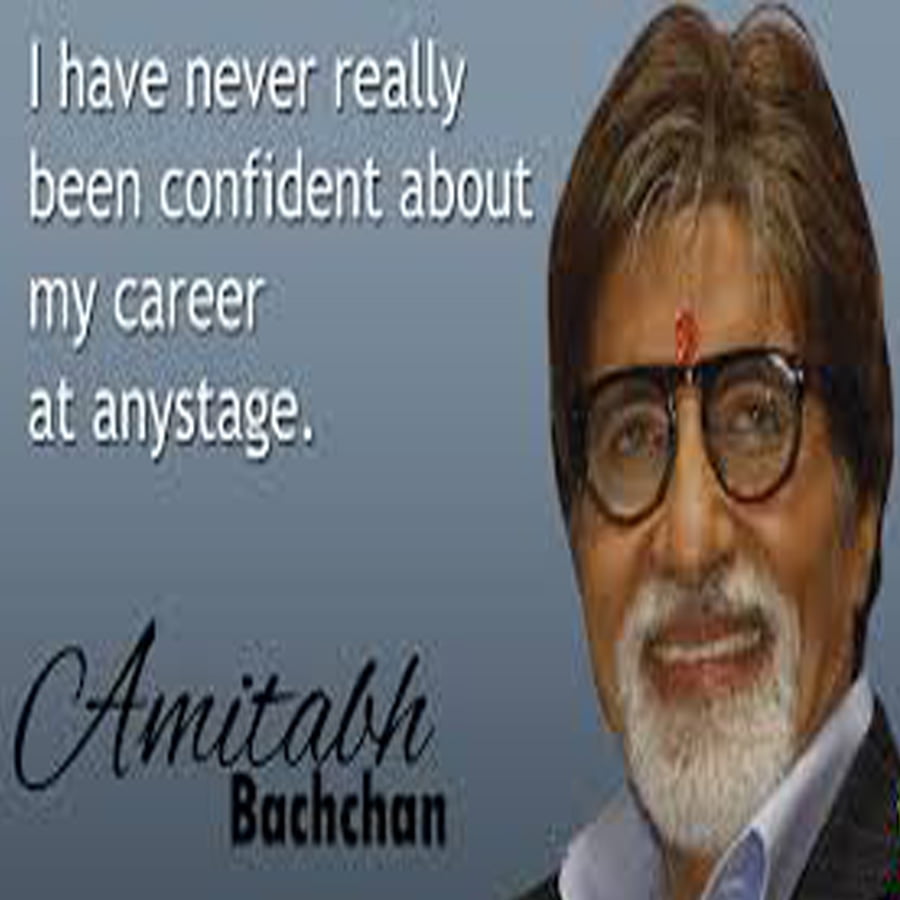 Also read: Biography of Anushka Sharma
Biography of Sandeep Maheshwari in Hindi
8.No one is perfect, and criticism is always welcome and expected.
9.It's a great opportunity to be together apart from celebrating Indian cinema.
10.There are many things that I feel that I have missed out on.