What is Holi, and Why We Celebrate it?
Holi, the festival of colours is finally here and people are rejoicing with the arrival of this festival. This year, Holi will be celebrated on March 18. Holi is a very popular festival in India and is celebrated in all states of the country. People throw coloured powder on each other and throw coloured water on each other via 'pichkaris' or buckets. The whole affair is very enjoyable and warm, as people dance to the tunes of breezy songs, play with colours and also drink thandai!
H – Happiness
O – Opulence
L – Love
I – Integrity
हिन्दी मे बड़िया बड़िया पड़ने के लिए क्लिक करे
Top Holi Wishes for Your Loved one
Colorful Holi Captions
Like Holi, make your life colorful, not boring!
A happy, healthy, and heartiest Holi to everyone
Express your love with the colors of happiness
Every color of Holi speaks how beautiful this bond of friendship is!
With Holi, let's celebrate those who are close to our hearts with splashing colors.
Be a free spirit to play with colors of Holi 2023!
Let the colors of Holi spread the message of peace and happiness
Let us strengthen the bond of friendship and add more colors to it this Holi!
Holi, a day full of colours, excitement, wishes, and rejoicing love.
The best time to break the ice, renew a relationship, and link yourself with those that you wanted to with a bit of color is Holi!
Let's celebrate this beautiful festival of vibrancy and colors together!
This Holi, let's reiterate our commitment to each other by sharing all the different shades of life
For some, Holi is just a festival. But for me, it is an emotion.
In other news, celebrated Holi 2023 with friends and family and embraced the colors of love and trust!
Holi Quotes 2023
Holi is a time to reach out with the colors of joy. It is time to love and forgive. It is the time that expresses the happiness of being loved and to be loved through colors.

Let's fill each other with the colour of Holi and the deepest shade of love. Happy Holi, my love.

If the wishes come in rainbow colors, I'll send the brightest to say happy Holi.

No religion uses Hinduism's color anymore, with its blue skin gods and goddesses, and even the Holi spring festival is focused on color, all violently colored, on signs.

Enjoy every color of Holi and experience all the happiness you deserve. Remember, God is always with you. Appreciate every moment. Remain smiling.

Burn your ego, expectations, and everything in the fire of Holi and enjoy the festival.

Forget all your pains and worries, get drenched in the colors of this festival.

May God gift you all the colors of life, colors of joy, colors of happiness, colors of love and all other colors you want to paint your life with.

May all your lives be as colorful as the Holi festivities which we are eagerly waiting for. Let us make others' lives as colorful as we want ours to be. May your colorful lives touch the sky with glory.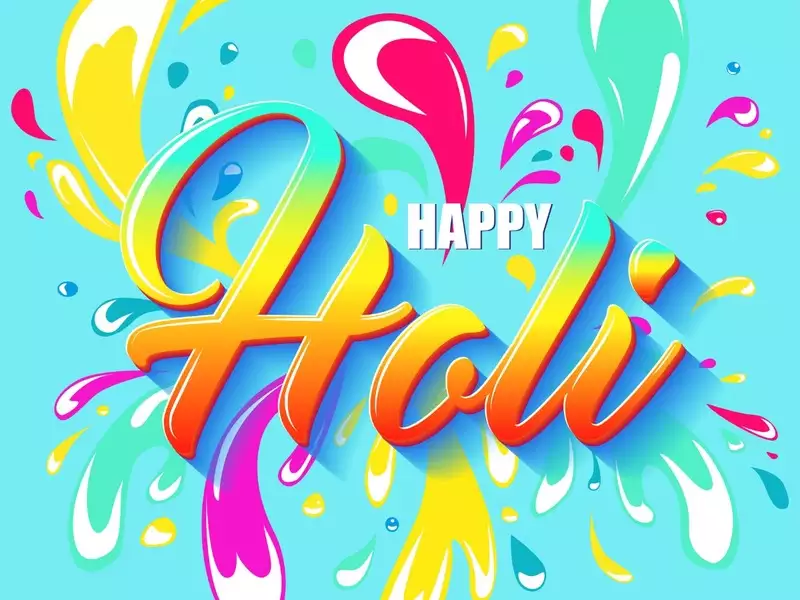 Also read:
Biography of Neal Mohan New CEO of Youtube
Holi Captions for Couples
Let your selfie speak your love story with a great caption. We present you with some of the best captions for couples, boys, and girls. These words will make your photograph likable for your followers and fans and memorable for you.
Let this day bring more love into our lives. Happy Holi to us!
Let me love you more this Holi. Let me color you from head to toe and make you feel special.
I will make your life as colorful as you want it to be and I know you will do the same for me. Love you a lot and wish you a Happy Holi!
Let love be in the air today, just like these colors. Feel it, breath it, and let it take over you.
Holi captions for couples
You make my life more colorful than these colors of Holi.
Colors are what make us feel alive. Let there be more of them.
Add more color into my life every day, just like you have colored my cheeks today.
Holi Messages for Family
I wish that every color adds some more happiness to your life. Have a very happy Holi!
Let these colors bring joy and prosperity to your homes and lives.
Let's make our memories a little more colorful.
Wish you a happy, colorful, and joyous Holi.
Fill your life with colors of happiness.
Enjoy a safe and happy Holi!
Holi 2023 Images